What's up with all this 3d printing?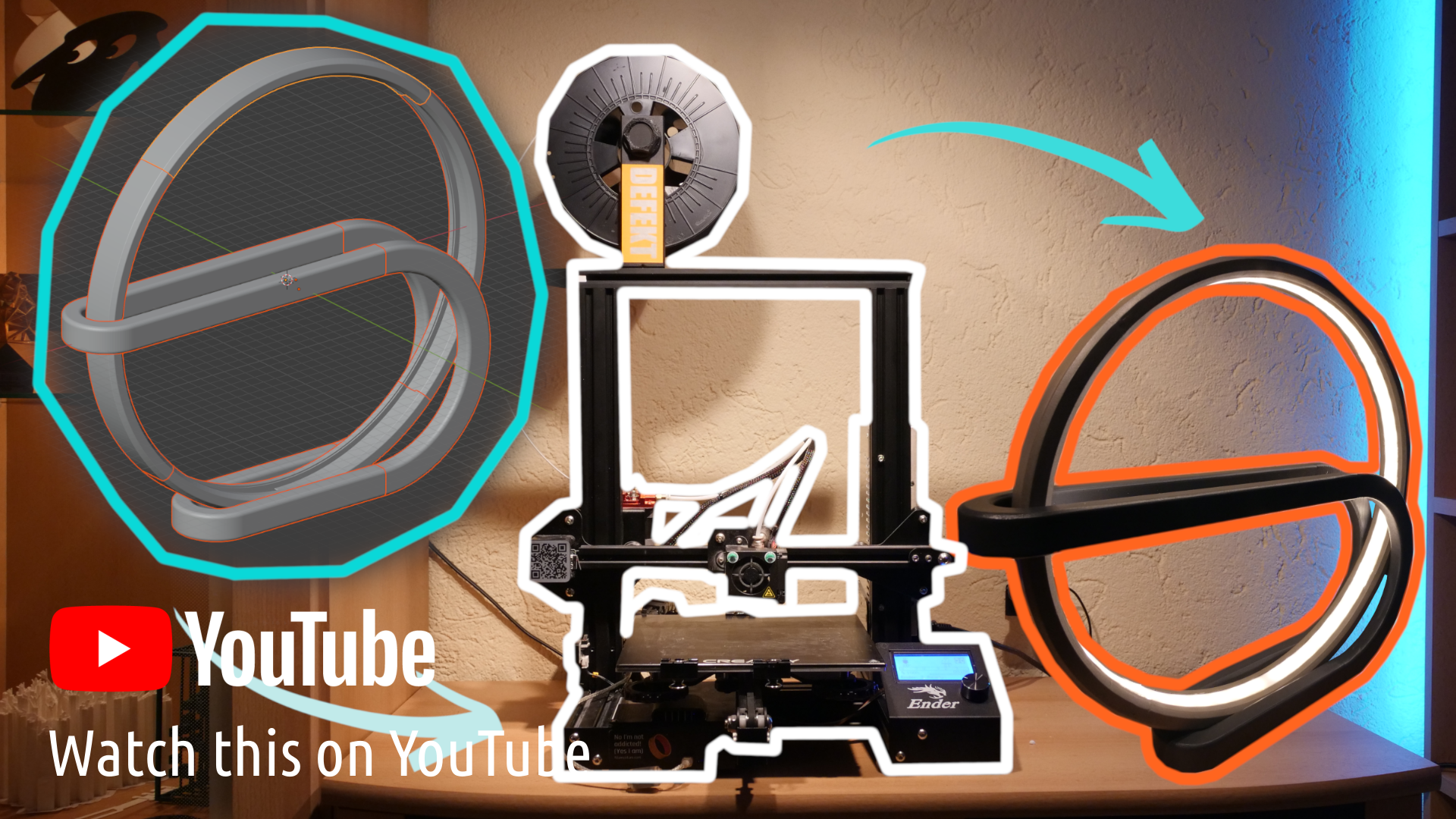 I'm making a 3d printed lamp and dive into the steps that are required to achieve this.


Link to the lamp that I am making (the design is not by me, I'm just printing it): https://www.thingiverse.com/thing:4659384

My blog post on 3D printing: https://matou.de/getting-started-with-3d-printing/

Where to download 3D models:
Thingiverse https://thingiverse.com/​
MyMiniFactory https://www.myminifactory.com/​
Video by Maker's Muse on where to get free 3D models: https://www.youtube.com/watch?v=CLRWCtQ5KZY

Free slicer software:
PrusaSlicer https://www.prusa3d.com/prusaslicer/​
Cura https://ultimaker.com/software/ultimaker-cura
List of hackerspaces https://wiki.hackerspaces.org/List_of_Hacker_Spaces
List of some makerspaces in Germany https://www.offene-werkstaetten.org/werkstaetten

Octoprint/Octopi for controlling your 3d printer https://octoprint.org/download/​


Music and sound effects:
Blop sound by Mark DiAngelo
Jazz Apricot by Joey Pecoraro
Crazy by Patrick Patrikios
Staycation by Corbyn Kites
Road Trip by Slynk
Outlaw's Farewell (part II) by Reed Mathis

My video equipment:

Camera: Panasonic LUMIX GH5&
Lenses:

Panasonic Lumix G H-H020 20mm f/1.7
Panasonic LUMIX G Vario Lens, 7-14mm, F4.0
Panasonic LUMIX G Vario Lens, 14-140mm, F3.5-5.6
Main light: Viltrox L116T
Fill lights: Godox LED64
Micropone: RØDE smartLav+
Improvements in this video
I want to improve my film making with every video that I upload.
For this video, I switched to a lavalier microphone, which improved the voice quality a lot. I also set the camera to a higher shutter speed to get rid of the light flickering that was visible in some earlier videos.
Finally, I switched to recording everything in 4K and uploading to YouTube in 1440p. The main reason for this is to force YouTube to use a better codec for the videos. Uploading in 1080p resulted in horrible image quality through the YouTube re-encoding. My camera cannot film in 1440p, so I shoot 4K instead. This has the additional advantage, that I can crop/stabilize/... the footage if I need to.