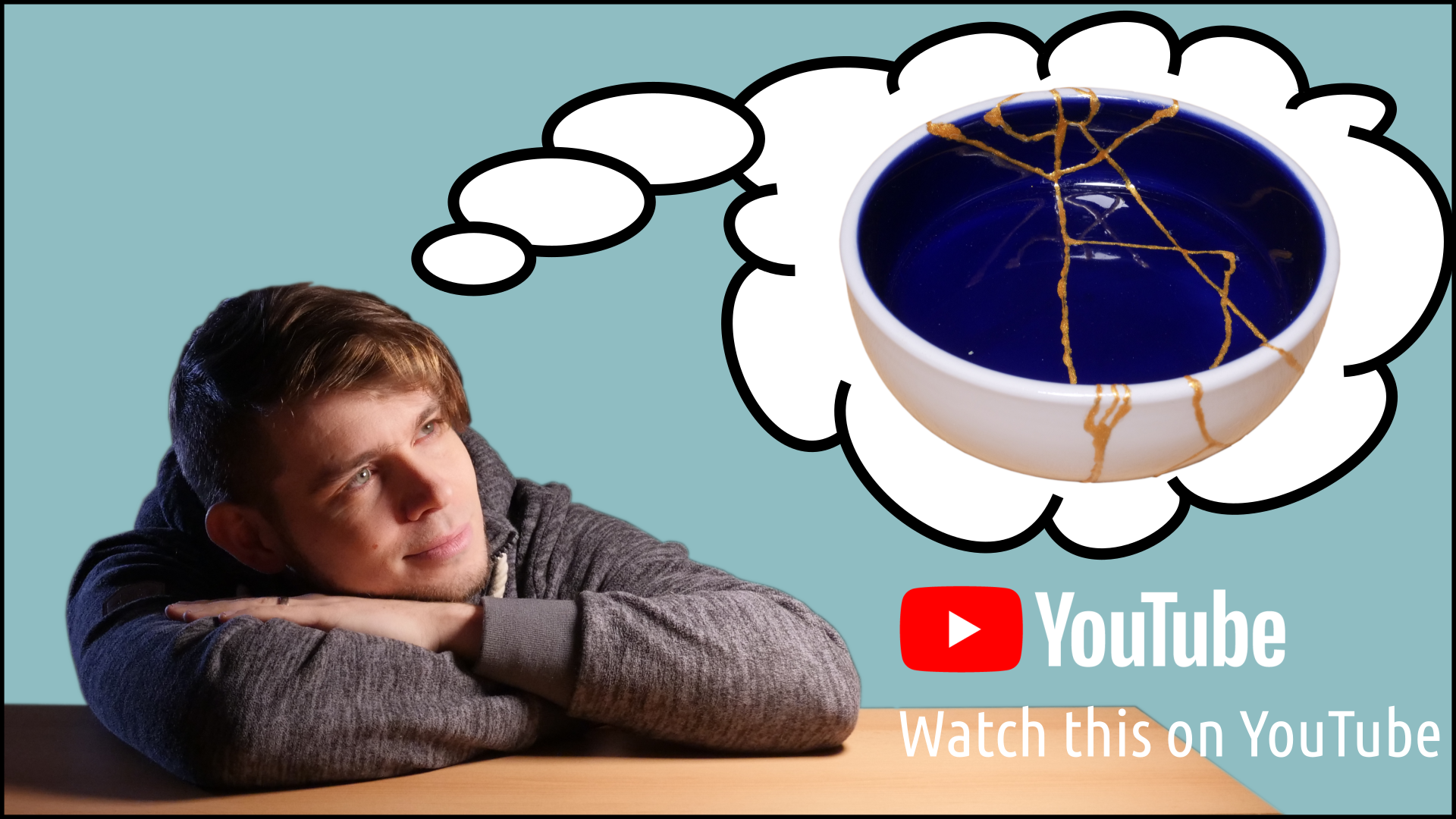 I have a broken bowl and want to repair it the Japanese kintsugi way... but I want to do it faster and with less effort.




My video equipment:
- Camera: Panasonic LUMIX GH5
- Lenses:
- Panasonic Lumix G H-H020 20mm f/1.7
- Panasonic LUMIX G Vario Lens, 7-14mm, F4.0
- Panasonic LUMIX G Vario Lens, 14-140mm, F3.5-5.6
- Main light: Viltrox L116T
- Fill lights: Godox LED64
- Micropone: RØDE smartLav+ and RØDE Wireless Go



Music Credits:

Outlaw's Farewell (part II) by Reed Mathis
Serenity by Audionautix
Running Waters by Audionautix
One Fine Day by Audionautix

The music by Audionautix is licensed under a Creative Commons Attribution 4.0 license. https://creativecommons.org/licenses/by/4.0/ Artist: http://audionautix.com
Improvements in this video
I want to improve my film making with every video that I create.
For this video, I added a Røde Wireless Go transmitter to my setup, which wirelessly transmits my microphone signal to the camera. In the previous video (the 3d printing one), I already used a lavalier microphone which sounds pretty good. However, I recorded the audio on my phone, which lead to a lot of issues. A few times, the recording suddenly stopped without me realizing it, so I had to redo some of the scenes. Also, I had to synchronize everything in post, which is super annoying. So now I use the wireless transmitter to have the audio directly in the video file.
Additionally, I worked on cleaning up and improving the audio more professionally. Specifically, I did some equalization, noise reduction and compression to the audio recordings.
I also quite like the thumbnail for this video. I definitely put a bit more thinking and effort into this one.