I taught my 3d printer to play chess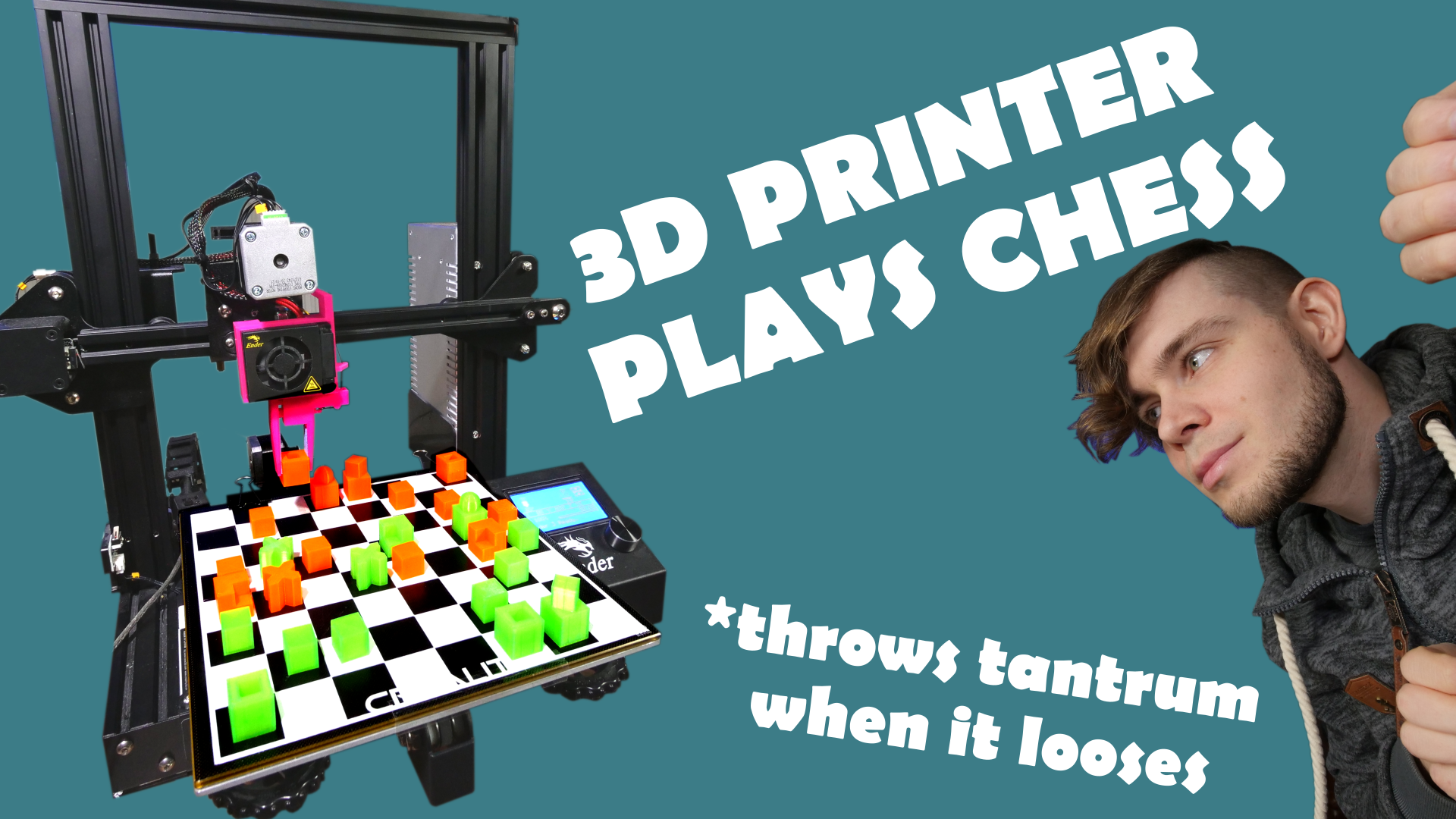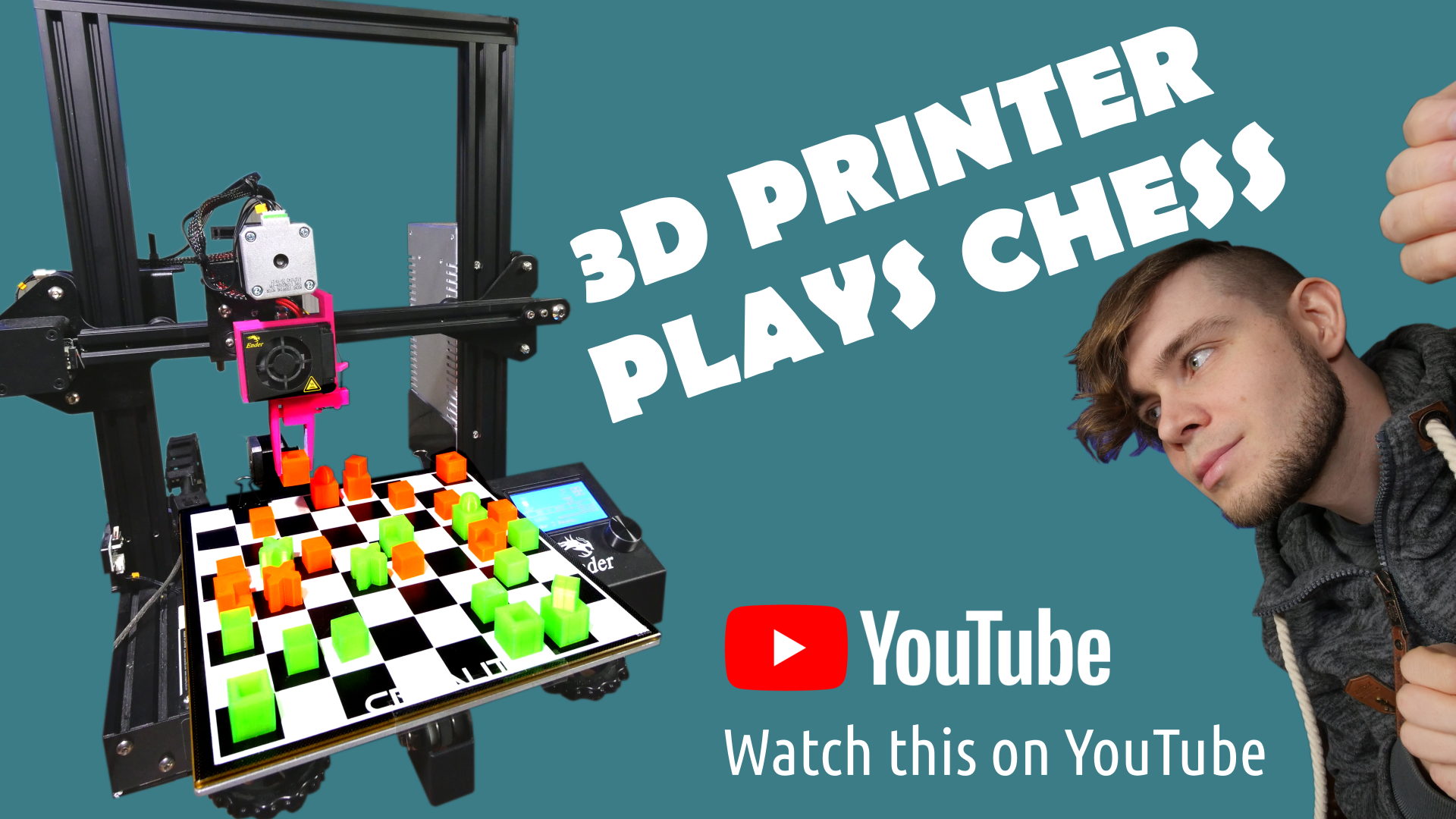 I always wanted to have a robot that can play chess; and now my 3d printer can. It even throws a tantrum if it looses (though, I have a hard time winning against it).
You can download the 3d models and source code from Github: https://github.com/matou/3d-printer-chess
Music Credits:
Crimson Fly by Huma-Huma
Gypsy Dance by Topher Mohr and Alex Elena
The Heist by Silent Partner
Park Bench by Gunnar Olsen
Horses to Water by Topher Mohr and Alex Elena

What have I done better this time?
Okay, so what were my improvements in this video? First of all: I believe this is my funniest video, yet. At least I am entertained, every time I watch it :D
I finally fixed the colors in the intro animation (I think). There should no longer be color artifacts when watched at a lower resolution.
For this build, I have a new studio light. I actually built this one myself. It's a big LED panel with a mixture of daylight, warm white and ice blue LEDs. Really nice light.
I also used more sound effects in this video. Not sure I should be having many sound effects; but it makes me giggle.
I also experimented with some panning shots on a motorized slider. The camera had a wide-angle lens and I stabilized the image during the editing so that it (almost) looks like its panning and sliding at the same time. Being a one-person crew, I think it makes shots more interesting.
This was also the first time, I created a 3d printing time lapse with the Octolapse plugin. This stabilizes the printhead to a configurable position, so that it looks like the print appears out of nowhere (used only for the pink gripper print). It didn't work perfectly (most likely because the camera resolution was too high for the Raspberry Pi to handle it well), but it looks cool.
I also had to modify my 3D printer firmware to enable cold extrusion.
Furthermore, I really love the color of the pink filament and I want to use that more in the future.